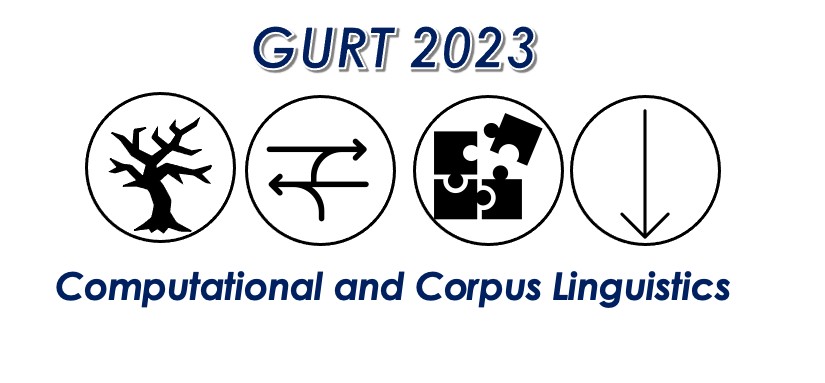 March 9-12, 2023
Georgetown University, Washington D.C.
The Georgetown University Round Table on Linguistics (GURT) is a peer-reviewed annual linguistics conference held continuously since 1949 at Georgetown University in Washington DC, with topics and co-located events varying from year to year.
Under an overarching theme of 'Computational and Corpus Linguistics', GURT 2023 will feature four workshops focused on computational and corpus approaches to syntax: CxGs+NLP, Depling, TLT, and UDW. Talks will take place in plenary sessions to promote crossfertilization of ideas across subcommunities. Proceedings will be published in the ACL Anthology.
Important Dates
November 1, 2022 – submission deadline (long and short papers)
December 10, 2022 – reviews due
January 9, 2023 – notification of acceptance
January 28, 2023 – camera-ready version
March 9–12, 2023 – GURT 2023
All deadlines are 11.59 pm UTC -12h ("anywhere on Earth").
Organized by Amir Zeldes & Nathan Schneider
Student Assistant: Jessica Lin