GURT 2023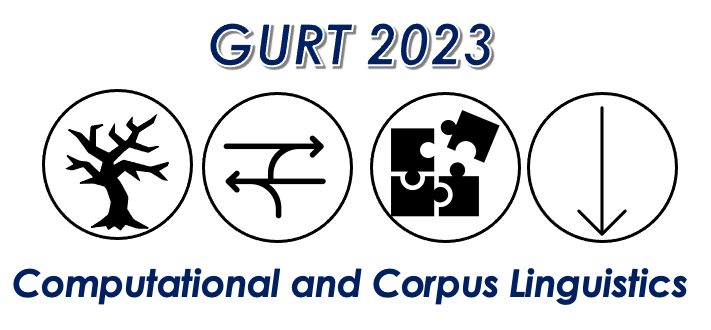 March 9-12, 2023
Georgetown University, Washington D.C.
The Georgetown University Round Table on Linguistics (GURT) is a peer-reviewed annual linguistics conference held continuously since 1949 at Georgetown University in Washington DC, with topics and co-located events varying from year to year.
Under an overarching theme of 'Computational and Corpus Linguistics', GURT 2023 will feature four workshops focused on computational and corpus approaches to syntax: a new workshop on CxGs+NLP, and three returning SyntaxFest workshops, Depling, TLT, and UDW. Talks will take place in plenary sessions to promote crossfertilization of ideas across subcommunities. Proceedings will be published in the ACL Anthology.
Plenary Speakers
👉Submission link for all 4 workshops
https://openreview.net/group?id=georgetown.edu/GURT/2023/Conference [Update Nov. 14 11:23pm ET: The button to create a submission was temporarily disabled but should now be working until the deadline.]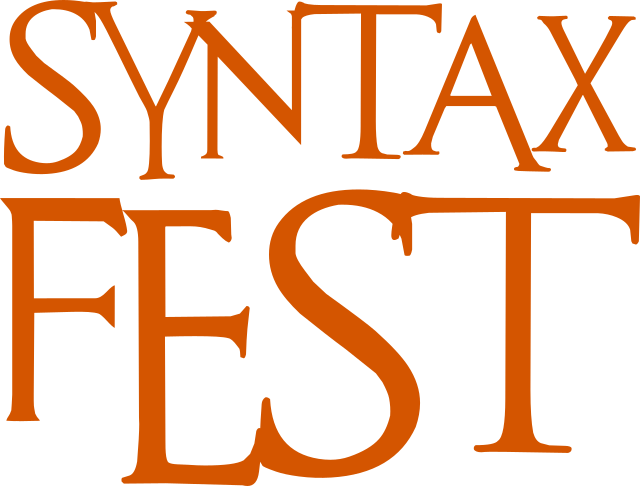 Important Dates
November 1 November 15, 2022 – submission deadline (long and short papers)
December 10 December 17, 2022 – reviews due
January 11, 2023 – notification of acceptance
February 1, 2023 – camera-ready version
March 9–12, 2023 – GURT 2023
All deadlines are 11.59 pm UTC -12h ("anywhere on Earth").
Organized by Amir Zeldes & Nathan Schneider
Student Assistant: Jessica Lin