Navigating the Campus
Conference Location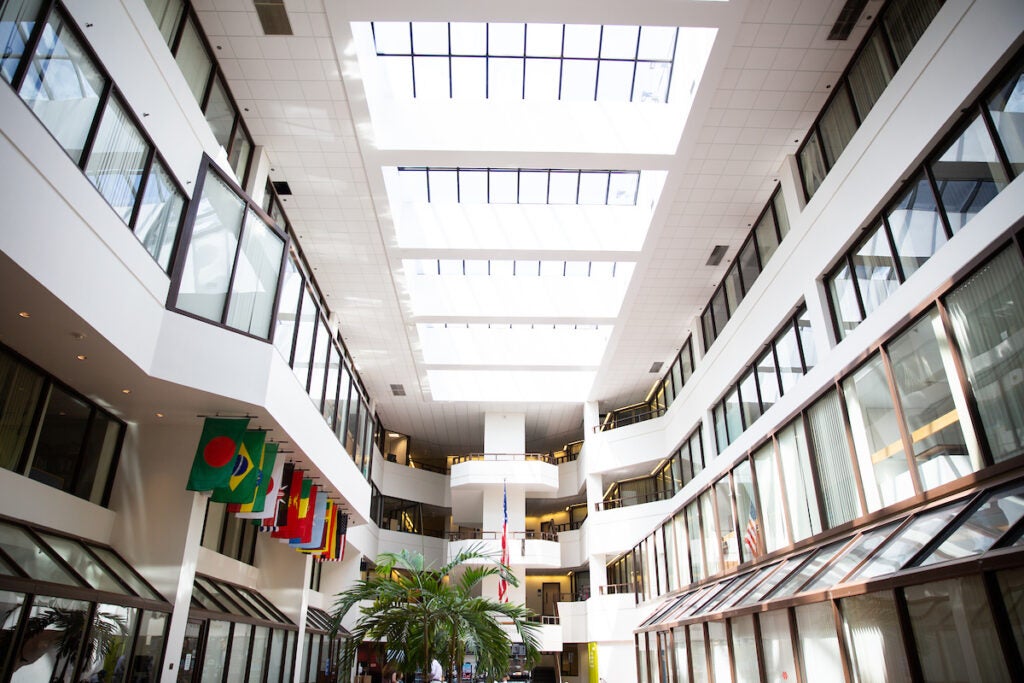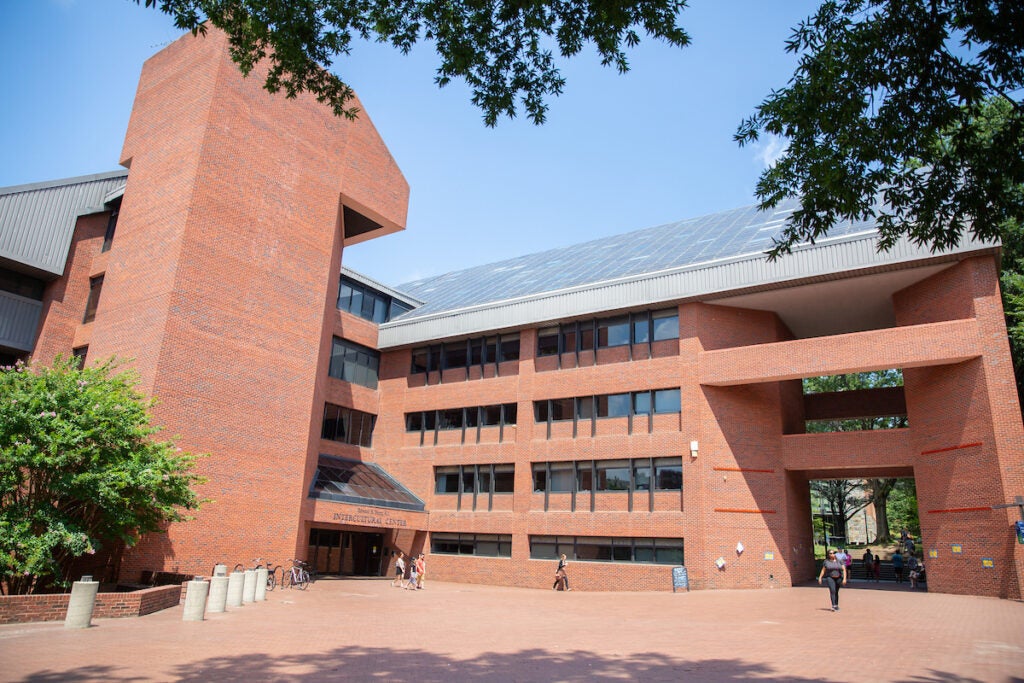 From Main Gates: Follow the diagonal path to the right until you reach Red Square. Enter the Bunn Intercultural Center (ICC), the red brick building in the middle of the square. The Galleria (3rd floor common space), the Auditorium, and the 1st floor classrooms will be used during the conference.
From Southwest Garage: Exit Southwest Garage and walk uphill on Library Walk. Turn left at Healy Hall and follow the path until you reach Red Square, an open brick plaza. Enter the Bunn Intercultural Center (ICC), the red brick building in the middle of the square.
Dining
Epicurean is a cafeteria with a variety of sit-down and takeout dining choices, from sushi to pizza to salads. It is open 7 days/week. They also have a full bar.
The Leavey Center, nearly adjacent to the conference venue, features a sandwich shop that will be open on Sunday (only).
Lunch options very close to campus, no more than 10 min. walk from the venue:
Wisemiller's Deli on 36th Street (1 block from the Georgetown University main gate) offers bagels, hot and cold sandwiches, coffee, snacks, and small groceries — there is no sit-down dining.
Coffee Republic on 35th Street offers coffee, drinks, and light fare such as sandwiches.
Call Your Mother is a bagel and sandwich takeout shop also 35th and O Streets (2 blocks from campus).
Booeymonger (3265 Prospect Street – about 5 blocks from campus) sells sandwiches salads, and coffee.
The Tombs on 36th Street (1 block from the university main gates) is a classic meeting spot for Georgetown University students and faculty for casual sit-down dining.
Off-campus: Georgetown is one of DC's main dining spots. A short walk down M Street, Prospect Street, or Wisconsin Avenue will take you to many restaurants serving a wide range of cuisines. Please see the Georgetown business district website for comprehensive information on dining (and shopping) in the Georgetown area or consult Yelp! on what is good around here.
Photocopying and Printing
Due to COVID-19 safety policies, Georgetown University's library is currently restricted to GU students and faculty only. However, you can find printing and photocopying services at the FedEx Kinko store at 3329 M Street (on M Street between 33rd and 34th Street), steps away from the conference location. For general information, see http://www.kinkos.com. If you choose to print your poster at FedEx Kinko, we advise you to do so at least 1 full day in advance as this store typically takes hours to processconference-sized poster orders.
Campus Shuttle Service – GUTS
The Georgetown University Transportation Shuttle (GUTS) is a ride service available to all students, faculty, and staff, and will be available and free to our GURT attendees as well. The shuttles pick up and drop off riders at McDonough Bus Turnaround (located in the west part of campus) and offer several routes to parts of Washington D.C. and Arlington. For more information regarding the schedule and specific routes, check this site.
Wifi on Campus
GuestNet provides Internet access for visitors, and for other users without NetIDs.
Eduroam is available to visiting students, faculty, and staff from higher education and research institutions that are part of the Eduroam network.
Further information on Wifi Services at Georgetown University is available here.