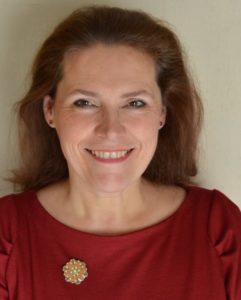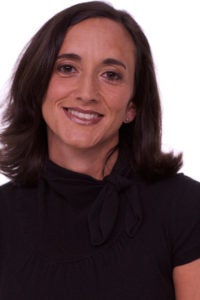 Finding Universal Patterns in Family Language Policies and Their Effects on Children: Evidence from Different World Regions and Different Disciplines
Organizers
Annick De Houwer (University of Erfurt, Germany)
Simona Montanari (California State University, Los Angeles)

Presenters
Michelle Mingyue Gu (Education University of Hong Kong)
Janice Nakamura (Sagami Women's University)
Nikolay Slavkov (Ottawa University)
Discussant
Maria Obojska (University of Luxembourg)
Abstract
We understand Family Language Policy (FLP) as involving the totality of the language choices that children's caregivers make in situations where they have the option to use different languages or different language varieties. Language choices are not necessarily made consciously.
In our novel and engaging format for the colloquium, we first ask speakers from different geographical regions and disciplinary perspectives to address the following set of questions around FLP based on their own research, in what will basically be a panel format. The questions will also be available to the audience, who will be able to address them in a 30-minute audience session, with ensuing space for brief responses from the panelists. A summarizing statement will close the colloquium.
1) What sociopolitical and sociocultural factors promote or hinder child bilingualism and/or multilingualism through FLP in the region(s) you have studied?
2) What influence do early childhood professionals in your region such as pediatricians and preschool teachers have on FLP and the raising of bi/multilingual children?
3) Do language policies in education in your region hinder or support Family Language Policies for bi/multilingual families?
4) Are there culturally-determined practices and/or ways of interacting in the region(s) you have studied that aid families in raising bi/multilingual children, or, as the case may be, prevent them from doing so (or make it harder)?
5) What is the role of interactional discourse strategies in the transmission of home language(s) in the socio-political realities you have investigated? Which strategies support child bi/multilingual development in the home?
6) What political, social, educational and cultural forces are at play when, despite the availability of multilingual resources, families make monolingual or bilingual choices as opposed to multilingual ones?
7) What is the role of children themselves in shaping FLPs?
Organizers' Bios
Annick De Houwer, Ph.D., is Professor of Language Acquisition and Multilingualism at the University of Erfurt, Germany. Previously, she held professorships in Language Learning and Language Teaching (also at the University of Erfurt) and in Communication Science (at the University of Antwerp, Belgium). Dr. De Houwer's 1990 Cambridge University Press book, The acquisition of two languages from birth constituted pioneering work in bilingual acquisition, and her 2009 textbooks with Multilingual Matters, Bilingual First Language Acquisition and An Introduction to Bilingual Development, are used all over the world. She has published widely in journals and edited volumes. In addition to her work on multiple aspects of bilingual acquisition, she has done research on standard-dialect variation, Dutch child language, interlingual subtitling and language attitudes. She is co-editor (with Lourdes Ortega) of the 2019 Cambridge Handbook of Bilingualism. Dr. De Houwer is the initiator and director of the Harmonious Bilingualism Network, which aims to support and stimulate scientific research into harmonious bilingualism and to make sure the results of that research are widely disseminated both within and outside of academia (www.habilnet.org).
Simona Montanari, Ph.D., is a Professor in the Department of Child and Family Studies at California State University, Los Angeles. She received a Ph.D. in Linguistics from the University of Southern California specializing on early trilingual development. Her research, which has focused on the acquisition of phonology, lexicon, morpho-syntax and communicative competence in bilingual and trilingual children, has been published in the Journal of Child Language, in Bilingualism: Language and Cognition, and in the International Journal of Bilingualism among others. Dr. Montanari has also been involved in the creation and implementation of the first public Italian/English dual language program in the Glendale Unified School District (Los Angeles County) and has been studying its educational outcomes since its launch in 2009. At California State University, Los Angeles, Dr. Montanari teaches graduate and undergraduate courses on language development and second language acquisition in childhood, and she is currently involved in research on bilingual development in Spanish-English dual language preschoolers. She also continues to work as a consultant on bilingual/dual language education for different schools in different world regions (US, China, Honduras, San Marino) and has designed curricula for Italian/English, French/English and German/English dual language programs.